What a flight !
Waooooo!
Again new friends and so much help at Belem.
Eduardo Solano is spaniard. He is from Pamplona, a well known city for running ahead of the bulls. With that in mind, it is easy to understand why he is at Belem.
He was astonished to know that a EC aircraft has landed at his airfield. Soon he was there and since, he has taken care of me.
Also Fernando Guimares dit it. He as also provided me the name of his friend João, a pilot from Santarem who was waiting for me at Sao Jose, a gravel field south of Santarem. What a nice group at Belem !
Take off, as usual, was late. I have fixed everything the previous days before departure. That included paying airport and navigation taxes.
Buuuut, once I have arrived at the airport, I was called again.
We did a mistake and you have to pay some $24 more…..
So I complained quite a lot.
The gentle lady asked me not to be angry. She was really nice.
So, as I didn´t have $24 and they didn´t have change, Eduardo took care of it and let me know later about what has happened. We are concerned to have later problems with Infraero people.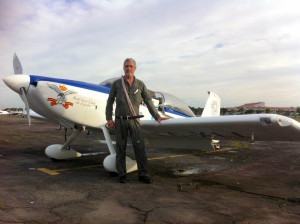 After take off, I met another aircraft from Belem who was going to shoot some video of my plane. Amir was the Captain of the other aircraft and really kind also.
Belem controllers were supportive and nice, so, what can I say?
Soon I was flying over the huge rivers and once I didn´t have range to communicate via VHF, I descended low, to explore the riverside.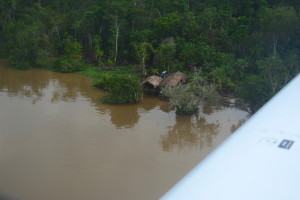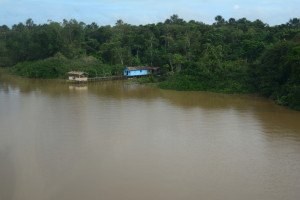 It was just incredible !
Many scattered homes away of our world, with just a small boat to visit their neighbours or fish. Not a single road.
I surfed the beaches, looking also for animals, people, trees, everything !
Of course, the plane was trimmed to climb, to avoid crashing if, distracted, would I lower the pressure (pitch down) on the stick.
Weather really deteriorated, so finally I decided to clim to 6500 ft.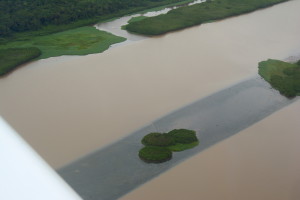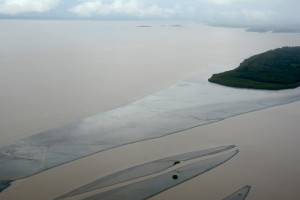 Up there, Ground Speed increased to 170 kts, so that was really good.
When approaching destination, I descended and was happy to see 190 kts (350 kms/h) in the GPS.
Landing at the gravel strip was interesting. The reddish colour was highly visible against the green countryside.
I can tell you that I have enjoyed very much this flight.
Not everyday they have seen an EC aircraft buzzing around.
Nor my grin !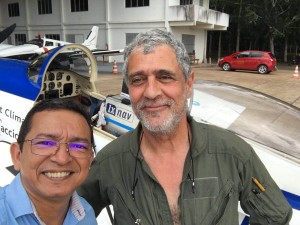 (internet is slow, pictures for later..)